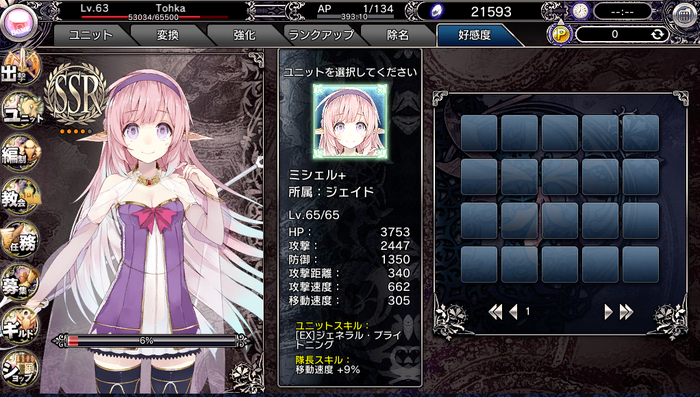 Someone will know it already if you already play Flower Knight Girl or Millenium Aegis.
There is the menu for gift present to a girl and get her H-scene...
After each 10% of love, she got a little bonus of her stat
WARNING :Edit
Girl have preferate Gift ! If you give the right one, she recieve 3% in her bar ! If not, she recieve 1%
Ad blocker interference detected!
Wikia is a free-to-use site that makes money from advertising. We have a modified experience for viewers using ad blockers

Wikia is not accessible if you've made further modifications. Remove the custom ad blocker rule(s) and the page will load as expected.